VIRTUAL TOUR AROUND THE COURTYARD
Castle courtyard
The third panorama was taken on the castle courtyard. It covers the area of 6 thousand square kilometres. The difference in levels between the courtyard and the surrounding area is 10 m. If we were standing on the courtyard, there would be several storeys of buried basements, which nobody has managed to reach since the end of the war, under our feet.
There were buildings – at first wooden, and then brick ones along the encircling walls. The first facilities were built on the western side. With time, outbuildings such as a granary or a stable appeared next to residential buildings. There was even a riding arena by the above-mentioned "stork" tower.
As a result of reconstructions as well as outward and upward extensions that lasted for years, almost every space by the encircling walls was harmoniously developed. The facility comprised tens of rooms of different functions, from offices and official chambers to a large hall, a dining room, living quarters as well as library.
Today the courtyard covers in large measure the area behind the old linden tree. The remains of the courtyard walls were pulled down in 1960's. Works are currently performed to prevent further degradation of the walls by the removal of wild vegetation.
There are buried basements and castle vaults under the courtyard. These places are currently unavailable. At this point we will answer the question of what happened with the rich castle furnishings gathered throughout centuries. The owners managed to evacuate from this area before the passage of the war front. The preserved accounts say that the items they did not manage to take out, mainly monuments and pieces of art, were taken to Ostróda. What was left in the castle, mainly furniture, went to the local houses or was stolen. A legend says that the treasures of Finckensteins hidden from the Red Army are still in the buried basements or in the old park. They included an extensive book collection as well as a collection of old china and family silverware.
Zadanie publiczne jest współfinansowane ze środków Samorządu
Województwa Warmińsko-Mazurskiego na podstawie umowy T/5/2020 oraz TS/11/2021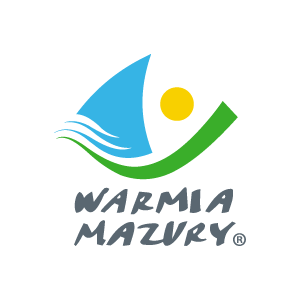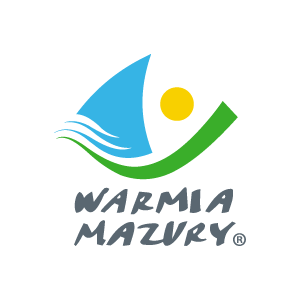 Zadanie publiczne jest współfinansowane ze środków Samorządu
Województwa Warmińsko-Mazurskiego na podstawie umowy T/5/2020 oraz TS/11/2021